The prerecording of Billy Bishop Goes To War (the film) presented many unique
challenges. At one point, the lead actor Eric Peterson spends a fair bit of time on top of the piano emulating a first world war dog fight. The rest of the time, the piano is covered with props that are visible throughout the play/musical. The 1920's piano is an antique Steinway heard prominently throughout.
How to get a great recorded piano sound that can be used before, during and after filming, and match each of these stages in sound quality even with the piano closed?
I didn't want to use the old PCM solution of taping mics inside or underneath. The solution was the EARTHWORKS PM-40, A unique piano miking system that is
easy to set up, and sounds awesome.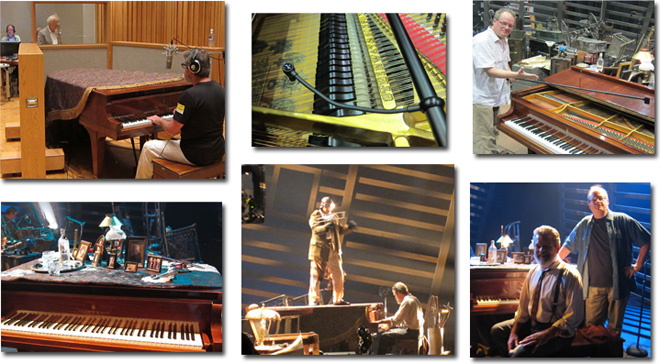 LISTEN TO PIANO SAMPLE VIEW FILM CLIP
Special thanks to Ray Williams of Music Marketing Inc, for making this great piano miking system available for the shooting of Billiy Bishop Goes To War.