CHARLIE GRAY
ORIGINAL MUSIC
I am a full service music production company providing the entire range of services required for film, television, theatre or CD production.
This includes supervising & music consulting, recording, editing, mixing and mastering; composing original music and arranging.
"As a composer, arranger and musical collaborator, Charlie has impeccable taste, a wonderful imagination and a versatile sense of style - from classical to jazz, from traditional to progressive, from celebrative to subversive - he is always spot on ... and not only that, he's a great trumpet player!"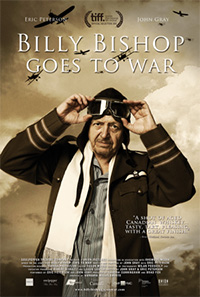 Barbara Willis Sweete
Founding Partner, Rhombus Media
Director, Billy Bishop Goes to War the Film

SA

LU

KI

Music
co-writers/musicians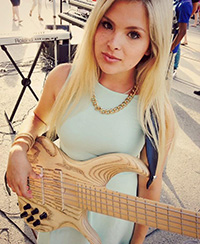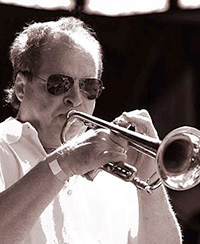 click

for audio samples
Charlie created many long-running themes for radio: logos and themes for CBC Radio News. This Morning ran daily nationally from 1997-2002; The World This Weekend played from 1996-2006; themes for Quirks and Quarks ran for 12 years.
His compositions have been featured on CBC Radio on different occasions; he was featured at the 2004 Halifax Jazz Festival, with his own group and with Doug Riley. Co-wrote with John Gray, songs and underscore for the Stratford and Alabama Shakespeare Festivals productions of Pericles.
Composed and recorded: 4 promos for Family Channel, 13 - 60 second commercial spots for Spectrum United, and 13 spots for Minolta (1997-1998)
Produced and arranged Hope is a Star CD for the United Church of Canada (1999) Composed music for film Valentine , writer/director Ross Munroe, Spitfire Pictures (Canada)1997; in 2000 completed music score and did all post-production audio for feature film JO JOE [Independent-Phil Desjardins Canada] and Sealing Fate (honourable mention ) Documentary scores for TV Ontario & Government of Canada.
Collaborated with Harry Somers on music for stage play Medea 1997 (Buddies in Bad Times Theatre), Magic Flute 1998 with flutist Robert Cram: CBC recording & live performance, and other projects, Completed an electronic ending for A Thousand Ages , the final work of the late Canadian composer Harry Somers, which premiered in Winnipeg January 2000.
Released his own CD Past Present Future in 2004.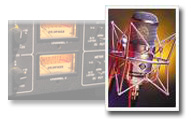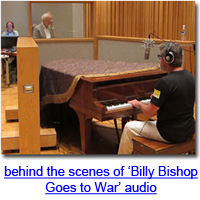 click

for audio samples,

for images
SMARTIES: Charlie supervised auditions of 180 teenagers for Everyday People, a commercial series (2009). He also supervised on set to ensure realism etc. On the film version of Billy Bishop Goes to War, Charlie was involved from beginning pre-record to finished mix.
Recorded for broadcast on JAZZ FM: Marcus Belgrave, John Johnson and University of Toronto bands. CDs recorded live include: Rosemary Galloway with Pat LaBarbara, HSSB Youth Orchestra, and other European band concerts over the past six summers in Italy, Austria, Ireland , France in 2009 and England in 2014.
Restored from archives and remixed electronic sound design components for opera 'Louis Riel by Harry Somers, Place Des Arts Montreal-McGill University production (2005). COC to perform Louis Riel in 2017 schedule.
Charlie composed, music, recorded and voiced over Walk 21 short film for the City of Toronto which was presented in New Zealand. This was accomplished with a three day turnaround time.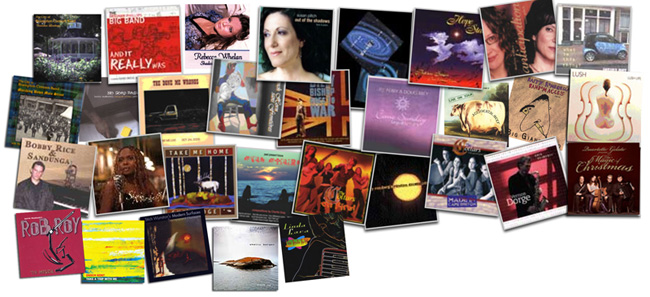 CD's mastered include: The Cottars (2); P.J. Perry; Brigham Phillips Big Band; Susan Piltch; Vern Dorge; Rebecca Whelan; Bob Rice; Doug Riley; JVC - Hiroko Motomiya & Chiba of Tokyo (5); Geoff Young; Mike Cado; The Brampton Concert Band, Hannaford Street Silver Band, Barry Romberg (2); Lorne Lofsky; Bill Bridges; John McDermott (3); Kieran Overs; Chris Dedrick; Shelley Berger; Gary Gray, Sound Touch (Sue Hodge); James MacDonald; Al Henderson; Quartetto Gelato: Jim Galloway; Linda Cara; Enoch Kent; Stitch Winchester; Wendy Soloman; David Warrack; Brent Carver.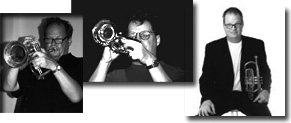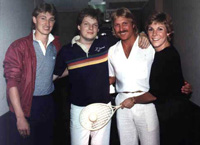 click

for images
Playing trumpet has backed up Aretha Franklin, Ella Fitzgerald, Tony Bennett, Melissa Manchester, Natalie Cole, The Temptations, The Spinners, Lena Horne, Ann Margaret, Glass Tiger 1986: Thin Red Line album, Jeff Beck, toured with Anne Murray (2 yrs), Harry Connick Jr., Toronto and Halifax Jazz Festivals with Doug Riley ; also performed with Boss Brass, Banda Brava and with his won groups. Music Director for Jackie Richardson Power Band on several occasions. Featured soloist on the classic SCTV Mr. Mambo skit with John Candy (13 words to live by).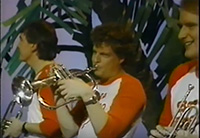 Released CD of original compositions Past Present Future, 2003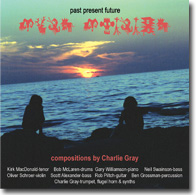 CONTACT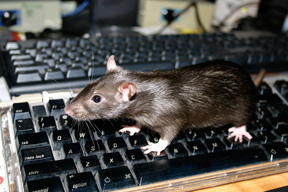 Email:
salukimusic@gmail.com
sayagray@gmail.com
gray.lucian@gmail.com